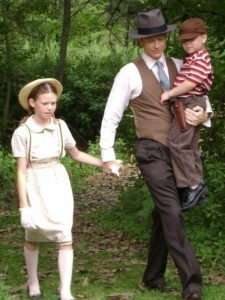 Some great news today, completely out of left field:
Fort McCoy has found a distributor and will be hitting theatres in the U.S. and Canada later this year. It won't be released straight to cell phone after all!
A big congrats to Kate Connor and the cast & crew!
From Deadline:
Fort McCoy had a run on the festival circuit in 2011 and 2012 and has been acquired by monterey media, which nabbed North American rights and plans a late summer theatrical release.
And indieWIRE:
"We are thrilled to be working with Monterey Media with their rich tradition of championing beautiful award-winning films" said Connor. "Not only is it a personal film involving the history of my family, but it is our collective history as Americans, so we can't wait to bring this untold story to a wider American audience with Monterey."