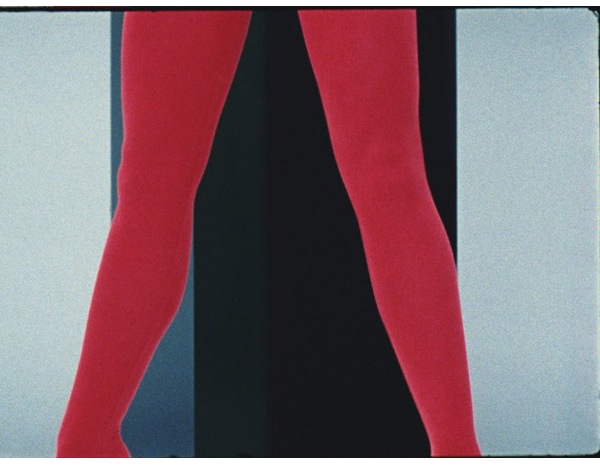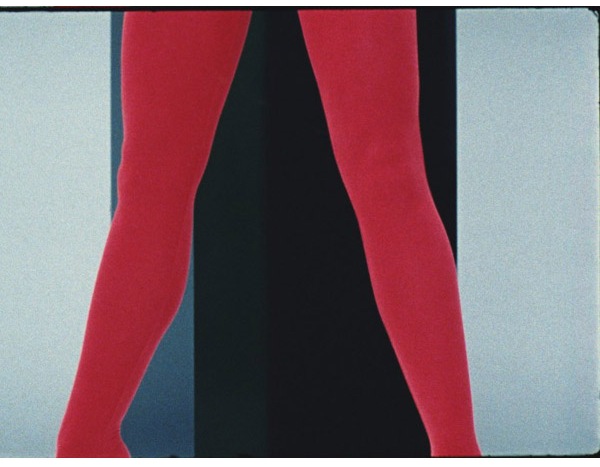 Untitled is an experimental film made by Los Angeles-based Israeli photographer Elad Lassry in 2009. Between September 2010 and January 2011, it was part of the New Photography 2010 exhibition at MoMA.
More info, from The New York Times:
Mr. Lassry's intensely vivid photographs are also related to the magazine page — they're all about the size of a newsweekly — though their contents have more to do with the movie industry than with publishing. An Israeli-born transplant to Los Angeles, he studied film at CalArts before receiving his M.F.A. from the University of Southern California, and his aesthetic is best described as vintage Hollywood with a touch of John Baldessari.
He makes abundant use of monochrome backgrounds, often in blues and greens that evoke the green screens of pre-CGI special-effects technology. His short untitled film, in which the actor Eric Stoltz directs a dancer held aloft by wires, is a stylized homage to the cinematic craft of movies. Mr. Lassry also appropriates photographs from film archives, sometimes cropping them and sometimes just representing them in gilded frames.
From Art Daily:
Lassry often places his photographs beside 16-mm film projections. Untitled (2009), featuring Eric Stoltz in the role of choreographer teaching steps to a dancer dressed in red bodysuit, heightens the tension between stillness within the moving image and the temporality of the static image.
A deft explorer of the relationship between image and picture, Lassry perks up the seductive language of film and advertising with a touch of subversive conceptualism.
From ILikeThisArt.net:
… Lassry presents (…) a film, inspired by photographic documentation and production stills from the rehearsal of Jerome Robbins' 1955 made-for-TV production of Peter Pan. With Eric Stoltz cast as Robbins and Merett Miller as Mary Martin, Lassry offers not a re-creation of the prior production, but a combined aesthetic, dramatic and psychological study of the production as the product of a specific cultural moment. But it's stranger than that, with an odd separation between specificity and the emotive in upper-body shots, and other shots in which legs divide space into sexually charged quasi-abstractions of line and color. Looking around the show at how Lassry variously plays the uncanny against matters of gender, sexuality, race, spirituality, fantasy and politics, one is tempted to make a mental checklist of the "pictures" artists (as well as proto- and post-pictures artists) to whom he is indebted — a Baldessari move here, a Sherman maneuver there, a half-Simmons, a full- Lockhart. But what might be a knock of derivation in other cases stands here as a credit to an artist who has made a practice out of the art of being a student of photography, and who, though only recently out of school, will likely remain a student for the balance of a promising career." – Miles Christopher for LA Weekly
From MoMA.org:
Lassry often displays his photographs beside 16mm film projections. The presence of Untitled (2009), a film featuring actor Eric Stoltz as a choreographer teaching a dance routine to a performer in a red bodysuit, provokes tension between the overall impression of a film strip and cinematic temporality.
Back to FILMS