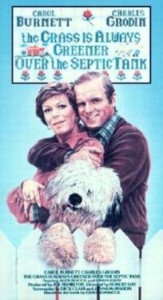 The Grass Is Always Greener Over the Septic Tank is a TV movie based on the book by Erma Bombeck. Dick Clair and Jenna McMahon wrote the script and Robert Day directed the film.
Carol Burnett stars as Dorothy Benson, homemaker and wannabe mystery writer who decides that her family – husband Jim (Charles Grodin) and three kids — should move from New York to the west coast. Eric plays the oldest kid in the family.
The film premiered in October 1978. It is not available on VHS or DVD, but decent copies occasionally show up on Ebay and Sell.com.
SYNOPSIS:
Based on the writings of humorist Erma Bombeck, the film stars Carol Burnett and Charles Grodin as an upwardly mobile New York couple who move themselves and their family to suburbia.

What follows is a 1970s variation on Mr. Blandings Builds His Dream House, with lawn disasters, commuting problems, Little League intrigues and "committee-itis" thrown into the pot.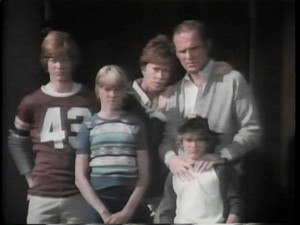 CAST:
Carol Burnett (Dorothy Benson), Charles Grodin (Jim Benson), David Hollander (Davie Benson), Craig Richard Nelson (Hal Watson), Eric Stoltz (Steve Benson), Vicki Belmonte (Helen Wentworth), Robert Sampson (Lester Wentworth), Frank Reilly (Brother Bud), Linda Gray (Leslie Corliss)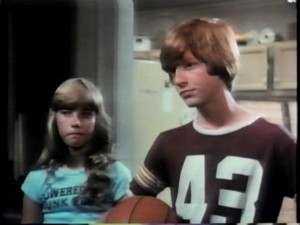 Back to FILMS