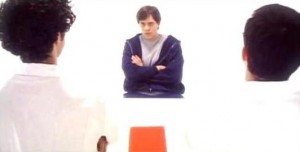 It's a Shame About Ray is a short film written and directed by Ajay Sahgal, starring Carlos Jacott as Ray, a guy trying to get to heaven.
The film won the Audience Award at the Resfest Digital Film Festival in September 2001, and later the Jury Award for Best Short Film at the 2002 Newport Beach Film Festival. It is currently not available anywhere.
SYNOPSIS:
After croaking in his backyard, Ray is ushered into the offices of the afterlife where it is discovered that pertinent information to gain entrance into heaven is "incomplete." So Ray is taken into an all-white interrogation room where he is questioned about his life, particularly his romantic relationships, by a series of people who have famous last names (Brezhnev, Streisand, Brando, Quayle, etc.)
RUNTIME: 38 min.
CAST: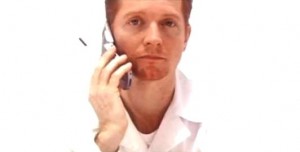 Carlos Jacott (Ray), Robert Forster (Wally), Kelli Williams (Anna), Michael Badalucco (Mr. Seinfeld), Garry Marshall (Mr. Brezhnev), Willie Garson (Mr. Schwarzenegger), Joshua Malina (Ms. Streisand), Dean Cameron (Waiting Room Guy), Peter Krause (Mr. Hanks), Eric Stoltz (Mr. Stoltz), Emily Deschanel (Maggie), Googy Gress (Mr. Brando), Chris Hogan (Mr. Quayle), Phill Lewis (Mr. Scorsese)
Back to FILMS