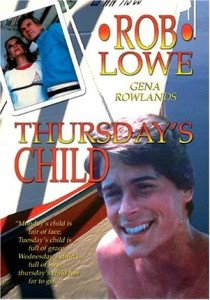 Thursday's Child is a TV film based on a book by Victoria Poole, directed by David Lowell Rich. Gwen Bagni wrote the script.
Rob Lowe stars as Sam Alden, a teenager who needs a heart transplant. Gena Rowlands and Don Murray play his parents and Eric appears in several scenes as one of his friends.
Thursday's Child premiered in February 1983. IMDb has it listed under Hallmark Hall of Fame, season 32, episode 2.
The film was released on DVD in September 2007.
SYNOPSIS:
A family is devastated to discover that their young son has a terminal heart condition, and the only thing that can save him is a relatively new procedure, a heart transplant.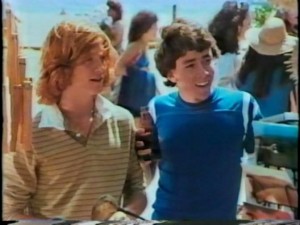 CAST:
Gena Rowlands (Victoria Alden), Don Murray (Parker Alden), Jessica Walter (Roz Richardson), Rob Lowe (Sam Alden), Tracey Gold (Alix), Alan Fudge (Dr. Baumbartner)
DVD ON AMAZON: Thursday's Child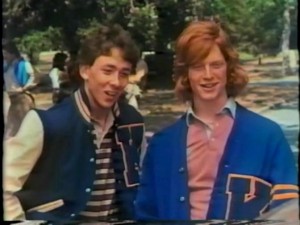 Back to FILMS