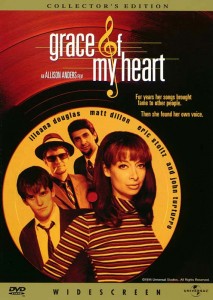 Grace of My Heart is a drama written and directed by Allison Anders. It follows the career and personal life of the fictional singer-songwriter Denise Waverly (loosely based on Carole King) from the late 1950s to the 1970s.
The film premiered at the 1996 Toronto Film Festival (see: Pitch). It was released on VHS in November 1997 and on DVD in June 2010.
SYNOPSIS:
An aspiring singer, Denise Waverly/Edna Buxton, sacrifices her own singing career to write hit songs that launch the careers of other singers. The film follows her life from her first break, through the pain of rejection from the recording industry and a bad marriage, to her final triumph in realizing her dream to record her own hit album.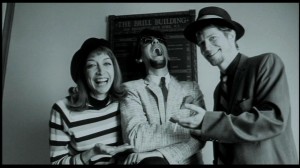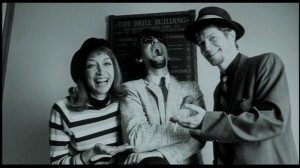 CAST:
Illeana Douglas, John Turturro, Jennifer Leigh Warren, Bruce Davison, Eric Stoltz, Matt Dillon, Richard Schiff, Patsy Kensit, Chris Isaak, Bridget Fonda, Christina Buxton
DVD ON AMAZON: Grace of My Heart
The Making of Grace of My Heart
Feature commentary with director Allison Anders
Cut to the Grace: Allison Anders' diary
Deleted scenes
Production notes
Cast and filmmakers
Trailer
Web links
DVD REVIEW:
In the extras area there is a very extensive "making of" featurette and a very good commentary track by director Allison Anders. Martin Scorsese is the executive producer and was evidentially quite involved in the making of the film, in some cases taking on what would normally be thought of as second unit director chores, according to the featurette.

I can't really fault this film in any significant way. I'm sure I'm biased to some degree, but I've watched it about four times and I loved it every time. Its a little long, since it covers a lot of ground, so you need to be in the mood for a real emotional ride. But, if you are, it will repay you well.

The video quality of the 1.85 anamorphic image is at that level where it just presents the material without attracting attention to itself or distracting the viewer, but its not ultra reference quality. The surrounds are not used a lot, since its not an action film. However, the music being performed by the characters does make nice, subtle use of them to provide a deep and enveloping musical sound field. — DVDVerdict.com
INTERVIEWS (DVD featurette):
TRAILER:
Back to FILMS