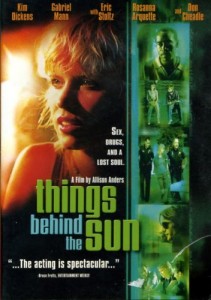 Things Behind the Sun is a drama written by Allison Anders and Kurt Voss, and directed by Allison Anders. It was screened at the Sundance Film Festival in January 2001 and later nominated for three IFP/West Independent Spirit Awards. Don Cheadle was nominated for an Emmy for Outstanding Supporting Actor. In 2002, the film won the Peabody Award for its exploration of the consequences of rape.
It was released on DVD in April 2003. It is also available on Hulu.
SYNOPSIS:
A young music journalist's dark memories are awakened when he goes to interview a female rock singer, and both are forced to confront troubling secrets from their pasts.
Eric appears in a couple of scenes as the "young music journalist's" older brother, the rapist.
CAST: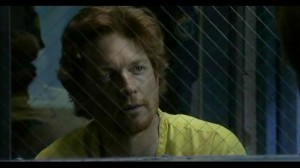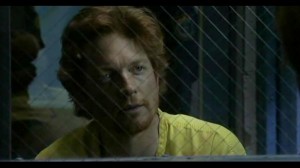 Gabriel Mann (Owen Richardson), Kim Dickens (Sherry), Don Cheadle (Chuck), Rosanna Arquette (Pete), Elizabeth Peña (Carmen), Eric Stoltz (Dan), CCH Pounder (Judge)
DVD ON AMAZON: Things Behind the Sun
DVD EXTRAS:
Extras: Showtime is to be congratulated for giving this release a host of interesting, worthwhile extras. There is a feature-length commentary with Anders, co-writer Kurt Voss, and producer Daniel Hassid. They adopt a conversational tone throughout, and have some interesting things to say about the location shooting in Florida, very near to where Ms. Anders grew up and was attacked. This was clearly a labor of love, and the commentary reflects it admirably.

Also on board is a series of brief interviews: a twelve minute interview with Allison Anders, wherein she discusses topics ranging from her decision regarding the sale of the film to cable or a theatrical distributor; why and how (for very personal reasons) the music used was chosen; how her daughter Tiffany Anders was asked to write some original songs; and, touchingly, the unabashed joy of a Mother in being told by her daughter that she had difficulty composing works about rape since she had never encountered it directly. There are also brief interviews with actress Brittany Finamore (2:00, who plays the young Sherry); Eric Stoltz (2:20); and Thurston Moore and Kim Gordon of Sonic Youth (7:30), who describe what it was like scoring the feature (and what their ideas are concerning scoring in general), and how they had come to know Ms. Anders in the first place. There is also some audition footage with Kim Dickens (Sherry), Gabriel Mann (Owen), and the two together.

Special mention should be made of the Weblinks and Booklist included. Things Behind the Sun includes recommended reading for anyone interested in the subjects raised by the film (especially for those most directly impacted), and valuable links to online resources such as www.rainn.org (Rape, Abuse, and Incest National Network). Kudos for Showtime, et al., for having the foresight to include this information. — DVDTalk.com
Back to FILMS