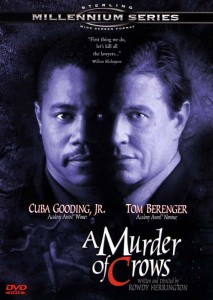 A Murder of Crows is a thriller written and directed by Rowdy Herrington, starring Cuba Gooding, Jr. as Russell Lawson, a lawyer-turned-plagiarist-turned-murder suspect, Marianne Jean-Baptiste as a colleague helping him clear his name, Tom Berenger as the detective investigating the murder mystery, Eric as Thurman Parks III, Lawson's very evil client, and Mark Pellegrino as just about every other character.
The film was shot on locations in Key West, New Orleans and Los Angeles in the winter of 1997/98. It was released in July 1999.
SYNOPSIS:
When defense attorney Russell Lawson (Cuba Gooding Jr.) realizes his client (Eric Stoltz) is guilty, he turns on him mid-trial–a move that costs him both the case and his career.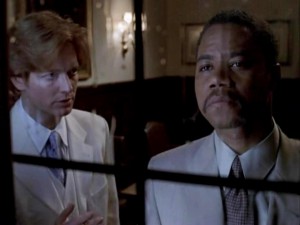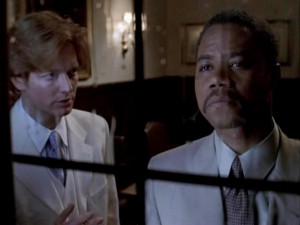 Disbarred and disheartened, he retreats to Key West, where he meets a peculiar retired teacher named Christopher Marlowe and the film's roller coaster ride begins.
In a quick reversal of fortune, Lawson makes an ethical compromise and becomes wildly successful, and then just as suddenly becomes a fugitive from the law, trying to track down a murderer before being tracked down himself.
CAST: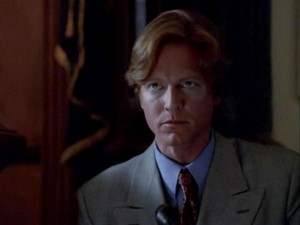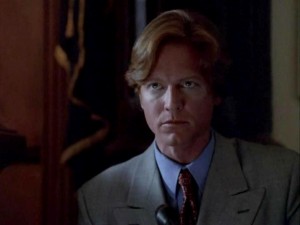 Cuba Gooding Jr., Tom Berenger, Marianne Jean-Baptiste, Mark Pellegrino, Eric Stoltz, Ashley Laurence, Carmen Argenziano, Doug Wert
DVD ON AMAZON: A Murder of Crows
DVD REVIEW (Sterling's Special Edition):
Video:
The DVD image transfer shows signs of multiple personalities. Its 1.75:1 screen size is pleasing, but the picture quality varies from soft, bright and smooth to dull and faded. Worse, it is often grainy–very, very grainy, especially in its more dimly lit scenes. This doesn't exactly make the movie a pleasure to watch.

Extras:
Then there are the extras. As I said at the beginning, Sterling pours them on. There is not one but two full-feature commentaries: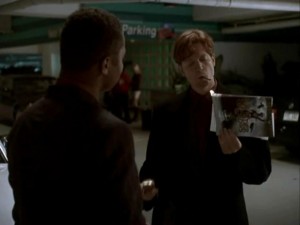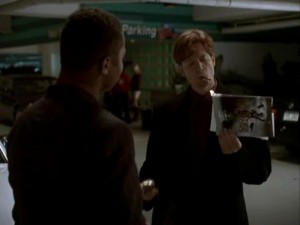 One by director Herrington and executive producer Derek Broes; a second by actors Tom Berenger and Mark Pellegrino. In addition, there are biographies and filmographies, a trivia game, a photo gallery, a very short featurette with the make-up artist on the film, Spanish subtitles, a chapter search, and a trailer. Plus, if you have a DVD-ROM player in your computer, there is complete access to the screenplay. — DVDTown.com
TRAILER:
Back to FILMS