No stills or previews out there, so just a reminder that Eric guest stars on Made in Jersey tonight in the episode that airs at 8 pm and he directed the one that airs at 9 pm.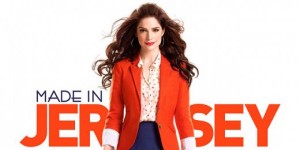 The Farm – 8 pm, CBS
A young woman leaves rehab to join a cult, and Martina represents her concerned parents. Meanwhile, Tommy spreads an ugly rumor about how Martina gained employment at her prestigious law firm.
Guest Cast: Enver Gjokaj, Noelle Beck, Eric Stoltz, Lisa Tharps, Michael Cumpsty, Jonathan Walker, Stephen Spinella, David Fonteno
Ridgewell – 9 pm, CBS
Martina must testify against her own client, an angry father who assaulted the CEO of a chemical company he blames for making his daughter ill. Elsewhere, Darlene quits her job and begins voicing her opinion more.
Guest Cast: James Rebhorn, Chris Kies, John Ventimiglia, Jessica Blank, Elaine Bromka, Michael Kostroff, Donna Murphy, David Aaron Baker, Anastasia Barzee, Enver Gjokaj