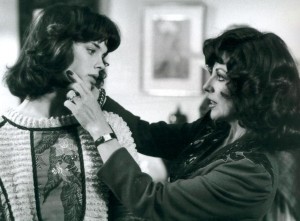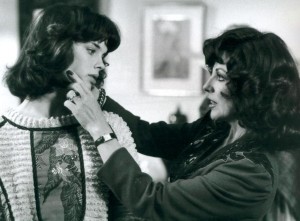 Paper Dolls is a TV movie/pilot written by Leah Markus and Casey T. Mitchell and directed by Edward Zwick.
Alexandra Paul stars as Laurie Caswell, a teenage girl making her first steps in the fashion industry. Eric plays Steve, the neglected boyfriend.
Paper Dolls premiered in May 1982. It hasn't been released on VHS or DVD, but watchable rips can occasionally be found on Ebay, Sell.com, iOffer.com and similar sites.
SYNOPSIS:
Pilot for the TV series introduces the mothers of teenage fashion models who market their daughters for a powerful agent.
CAST:
Alexandra Paul (Laurie Caswell), Daryl Hannah (Taryn Blake), Jennifer Warren (Dinah Caswell), Joan Hackett (Julia Blake), Joan Collins (Racine), Marc Singer (Wesley Miles), Craig T. Nelson (Michael Caswell), Eric Stoltz (Steve), Antonio Fargas (Oliver)
PHOTOS:
Back to FILMS