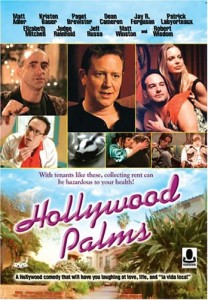 Hollywood Palms is a comedy written by Dean Cameron and Patrick Labyorteaux and directed by Jeffrey Nachmanoff. It was released on DVD in 2005.
SYNOPSIS (from Amazon):
The Hollywood Palms apartment building is managed by aging child actor Clark (Patrick Labyorteaux), who is still haunted by his career with a talking skunk. It's tenants are an esoteric blend of Californians… exactly what you would expect from a run down Hollywood apartment building.

Blair (Elizabeth Mitchell) and Jeff (Dean Cameron) have broken up but must remain together for financial reasons, which would be fine if Jeff weren't still completely obsessed with Blair. Between new boyfriend Michael (Judge Reinhold) and a secret admirer in aspiring musician Dexter (Jeff Russo), Jeff's possessive rage explodes into a near riot in the complex's courtyard. When Jeff plans a "surprise" for Blair as a result, Dexter assumes he plans to have her killed and plots with his band-mate Riley (Jay R. Ferguson) to thwart the crime.

Elsewhere in the complex roommates Phoebe (Paget Brewster) and Kathleen (Kristin Bauer) barely get along. Phoebe is a rationalist, and Kathleen is weird and experimental. When Kathleen accidentally throttles her date Joel (David Packer), Phoebe and her date Matt (Matt Adler) must jump into damage control mode.

By the end of the night, everyone in the complex's lives are changed forever. Some stay there, others show no hope of changing, and the rest move on to new lives… for better or worse.
Eric appears briefly as himself/director of a potential project for Clark, the former child actor.
For more info about the film, read Dean Cameron's Hollywood Palms Shooting Diary.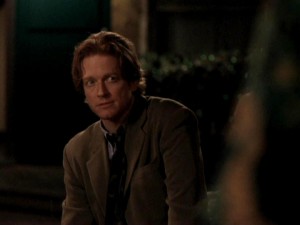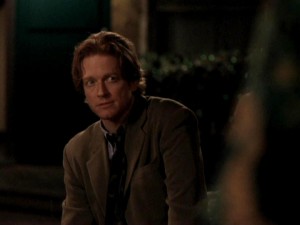 CAST:
Patrick Labyorteaux (Clark), Matt Winston (Lewis), Dean Cameron (Jeff), Elizabeth Mitchell (Blair), Judge Reinhold (Michael), Jay R. Ferguson (Riley), Jeff Russo (Dexter), Matt Adler (Matt), Paget Brewster (Phoebe)
DVD ON AMAZON: Hollywood Palms
Back to FILMS