Eric has directed three episodes of Glee in the show's second season two episodes in season three (so far).
2.04 Duets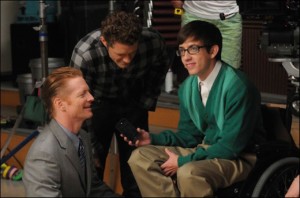 SYNOPSIS:
The glee club works on a duet assignment, and Finn and Rachel plan to throw the competition so that Sam can have a shot at winning. Meanwhile, a love triangle between Mike, Tina and Artie develops.
WRITTEN BY: Ian Brennan
AIR DATE: October 12, 2010
2.14 Blame It on the Alcohol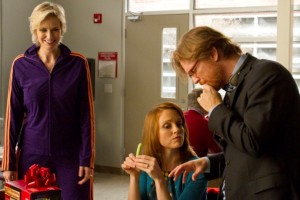 SYNOPSIS:
Principal Figgins teaches the student body about the danger of underage drinking, and the glee club is personally touched by the message. Meanwhile, Mr. Schuester and Coach Beiste indulge in a little fun of their own.
WRITTEN BY: Ian Brennan
AIR DATE: February 22, 2011
2.20 Prom Queen
SYNOPSIS:
When the entertainment for prom falls through, Principal Figgins asks New Directions to perform at the dance much to prom coordinator Sue's dismay. Things get heated as the competition for prom king and queen draws closer, and Jessie St. James returns.
WRITTEN BY: Ian Brennan
AIR DATE: May 10, 2011
3.01 The Purple Piano Project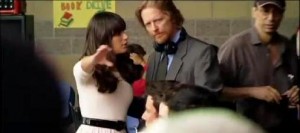 SYNOPSIS:
It's fall and that means back to school for the students and faculty at McKinley High. The New Directions clan returns after a devastating loss at Nationals, so Mr. Schuester assigns a project to get them back on track. Meanwhile, Sue Sylvester starts her congressional campaign.
WRITTEN BY: Brad Falchuk
AIR DATE: September 20, 2011
3.06 Mash Off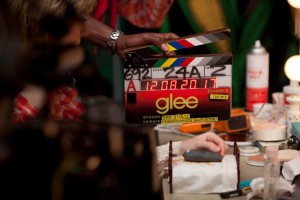 SYNOPSIS:
Sue starts a smear campaign to take down her biggest competitor for the Congressional seat. Meanwhile, Puck has a crush, and Will and Shelby Corcoran encourage some friendly competition.
WRITTEN BY: Michael Hitchcock
AIR DATE: November 15, 2011
3.10 Yes/No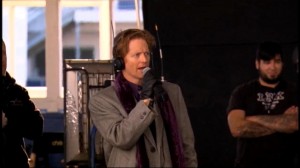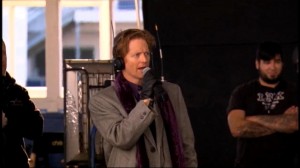 SYNOPSIS:
Mr. Schuester contemplates proposing to Emma; Sam tries to win back Mercedes; Becky Johnson sets her romantic sights on Artie.
WRITTEN BY: Brad Falchuk
AIR DATE: January 17, 2012
3.15 Big Brother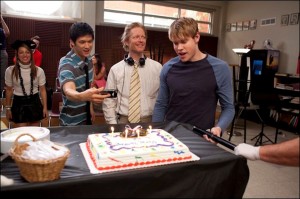 SYNOPSIS:
Much to Blaine's chagrin, his big-shot Hollywood actor brother, Cooper (Matt Bomer), comes to visit.
WRITTEN BY: Michael Hitchcock
AIR DATE: April 10, 2012
3.19 Prom-A-Saurus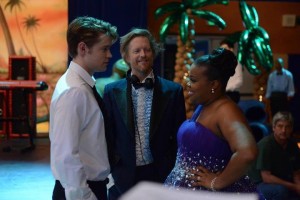 SYNOPSIS:
Brittany goes into high gear as class president to spearhead the prom. Then, after prom king and queen nominations are announced, the kids kick into campaign mode, and some of the outcasts organize a rival celebration.
WRITTEN BY: Ryan Murphy
AIR DATE: May 8, 2012
3.21 Nationals
AIR DATE: May 15, 2012
ARTICLES:
The hard work also comes with a bonus. "Of course, there's pressure on the new season," Monteith says. "But the show requires so much of us that it becomes a wonderful place to hide. It limits our exposure to the hype. I think this whole experience would be a lot more difficult if I had more free time."

Stoltz, who also directed an episode of Murphy's previous series, Nip/Tuck, has another theory about that. "Remember the Viking ships that would chain the slaves at the bottom to row the galleys? These kids have been chained together for a couple of years and I think they've got Stockholm syndrome. They're in love with their captors."

On the other hand, he also understands them. "We were shooting a mash-up of 'Get Happy' and 'Happy Days Are Here Again,' and I got chills, which is rare for me because I've been around a long time," he says. "But when it does happen, I mean, it's what we live for." — TVGuide.com
PHOTOS:
Back to DIRECTING