Rob Roy was released on Blu-ray earlier this month (Jan. 11). There is a review at AVForums.com. Here is their verdict: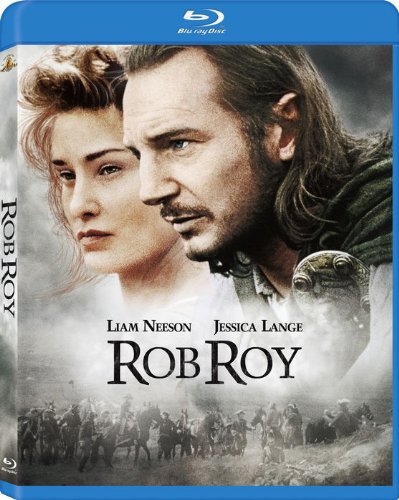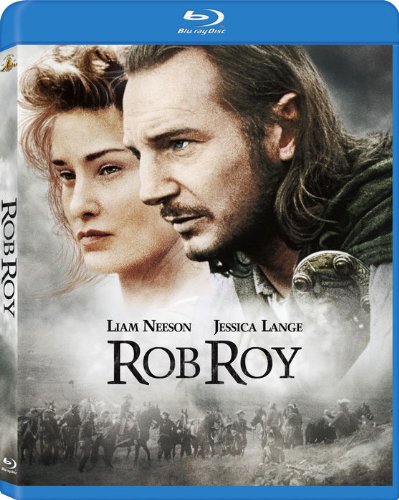 "A tale of men in skirts fighting men in wigs, Rob Roy arrives on Blu-ray with a bare-bones US release that offers fans a considerable upgrade over the lousy image that the DVD sported. It is also a great film that has been unfairly judged over the years, and fallen somewhat unfortunately into the shadow of the illustrious Braveheart that swamped it at the box office that same year.
In truth, however, the films are totally different and strike out down paths that attack their subjects with far more diverse attitudes and methods of execution. Rob Roy is a traditional tale that Michael Caton-Jones tells in an Old School fashion, which completely supports the blending of intricate period detail and atmospheric evocation with the rascally nature of the characters flung together in conflict.
The cast are all excellent, but special mention must go to both Tim Roth and Jessica Lange, who find fantastic new depths and traits with which to imbue their, otherwise, stock characters. Neeson is a lumbering giant of battered heroism, yet he is perfectly at home as the principled renegade and you can't help but be moved by his indomitable will to put right some terrible wrongs.
The lack of extras is unforgivable, mind. MGM have just slipped the release out with nothing … not even a trailer. For a rich and lavish production such as Rob Roy, they have well and truly dropped a great big tartan ball. But it is the film that counts, and this is a beautifully constructed, authentic-looking saga that drips class and character with style to burn. We have a terrific, if unusual villain in Roth's poncified Archibald Cunningham, and there is a brutality in some respects that well and truly pushes the film out of that picturesque Sunday afternoon costume drama niche. The fighting is wonderfully done too, and, best of all, you really get the sense that you are actually there with that awesome cinematography."
The Blu-ray is available on Amazon.