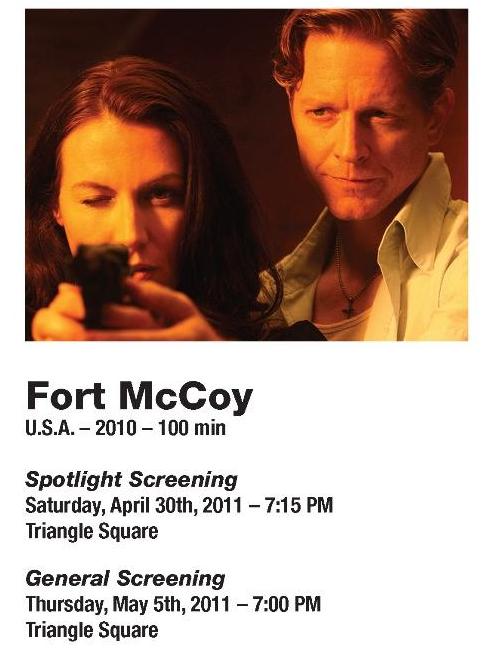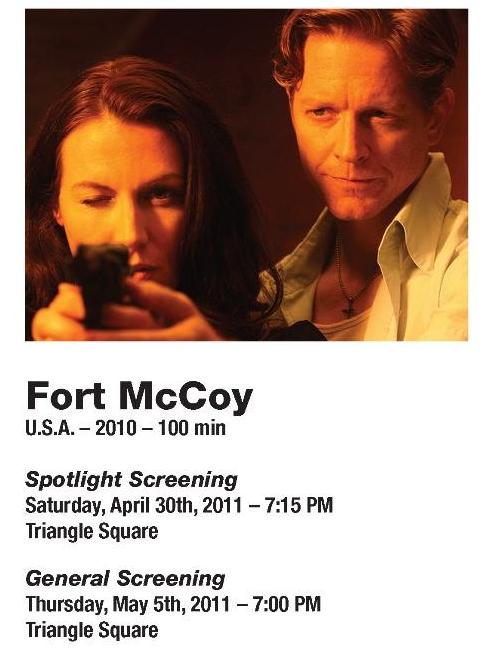 Fort McCoy will be shown at the Newport Beach Film Festival on April 30 and May 5 and Eric is expected to attend.
From The Orange County Register:
Other festival highlights include the West Coast premiere April 29 of "Lucky," a film written and directed by Gil Cates Jr. and starring Jeffrey Tambor, Colin Hanks and Mimi Rogers; "Balls to the Wall" (April 30), a comedy about a male stripper directed by Penelope Spheeris; "California State of Mind: The Legacy of Pat Brown" (April 30), a documentary executive produced by the former governor's niece, Hilary Armstrong; "Project Nim" (April 30), a documentary directed by James Marsh, who won the 2008 Oscar for best documentary for "Man on Wire"; "Fort McCoy" (April 30), a drama starring Eric Stoltz; and "PressPausePlay" (May 1), a documentary about the digital revolution's effects on art, culture and music. (…)

Special guests expected to attend include actors Hall, Fonda, Tambor, Colin Hanks, Stoltz and more. Emmy and Oscar-winning writer Aaron Sorkin is scheduled to lead a screenwriting discussion on Saturday, April 30 at the Lido Theater.
For the complete program and tickets, see: program.newportbeachfilmfest.com.