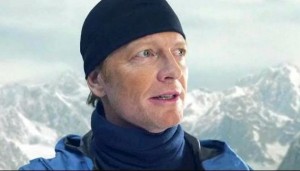 A nice find from Eric Stoltz fans on Facebook: a sneak peek from tomorrow's episode of Leverage, this time with Eric in it.
You can watch it here.
The episode airs tomorrow at 9 pm on TNT.
Edit — the clip has made it to YouTube:
Unrelated: Film Stalker mentioned Racing Patriots in a recent article about F1 movies. No updates, just this:
This could mark the beginning of a great period of motorsport films, we've just seen the Senna documentary and there's word of a James Hunt biographical film in development with Steven Spielberg's company at the moment and a loosely connected F1 film called Racing Patriots from Eric Stoltz which will follow three motor racing champions who worked with the French Resistance fighting during World War II.